한불통신 – ACPP) Au Korea Design Brand Expo(Organisateur ; KOTRA) qui va présenter  le groupe de K-Pop The Gloss le 30 novembre Caroussel du Louvre, dans ce groupe,- Olivia : Française, et  Grace : Americano- Coréenne.   Ce groupe était aussi diffusé par MYTF1 News sur TF1 dans le journal de Gilles Bouleau. Dans ce reportage, on  rencontre avec Olivia, une jeune femme française qui va intégrer un groupe de pop de Corée du Sud. Cette musique fait un carton au pays du matin calme où les groupes de boys ou girls band fleurissent. Leur notoriété dépasse les frontières et de nombreux Français rêvent d'intégrer ces groupes de musique.
다양한 국적을 가진 K-Pop 그룹 The Gloss가 파리 코트라가 주관하고 있는  2013 Korea Design-Brand Exposition에 초대되어 미니 콘서트를 가진다고 파리 코트라가 발표했다. 특히 그룹 속에 Olivia는 프랑스 최대 TV방송국인 TF1에 미니 다큐로 소개된 바 있다. 그녀들의 공연은 11월 30일 파리 Caroussel du Louvre에서 열릴 예정이다
The Gloss :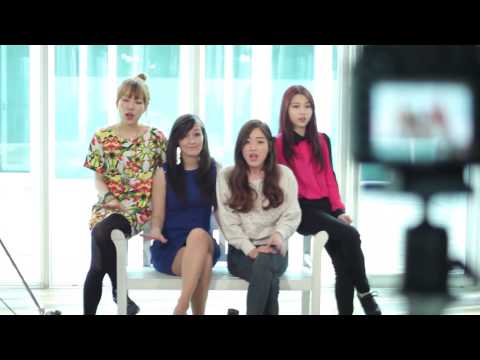 2013 Korea Design-Brand Exposition
A partir du 28 novembre 2013
Ne ratez surtout pas son mini-concert  le 30 novembre !!!
ACPP
Articles en relation :